[ad_1]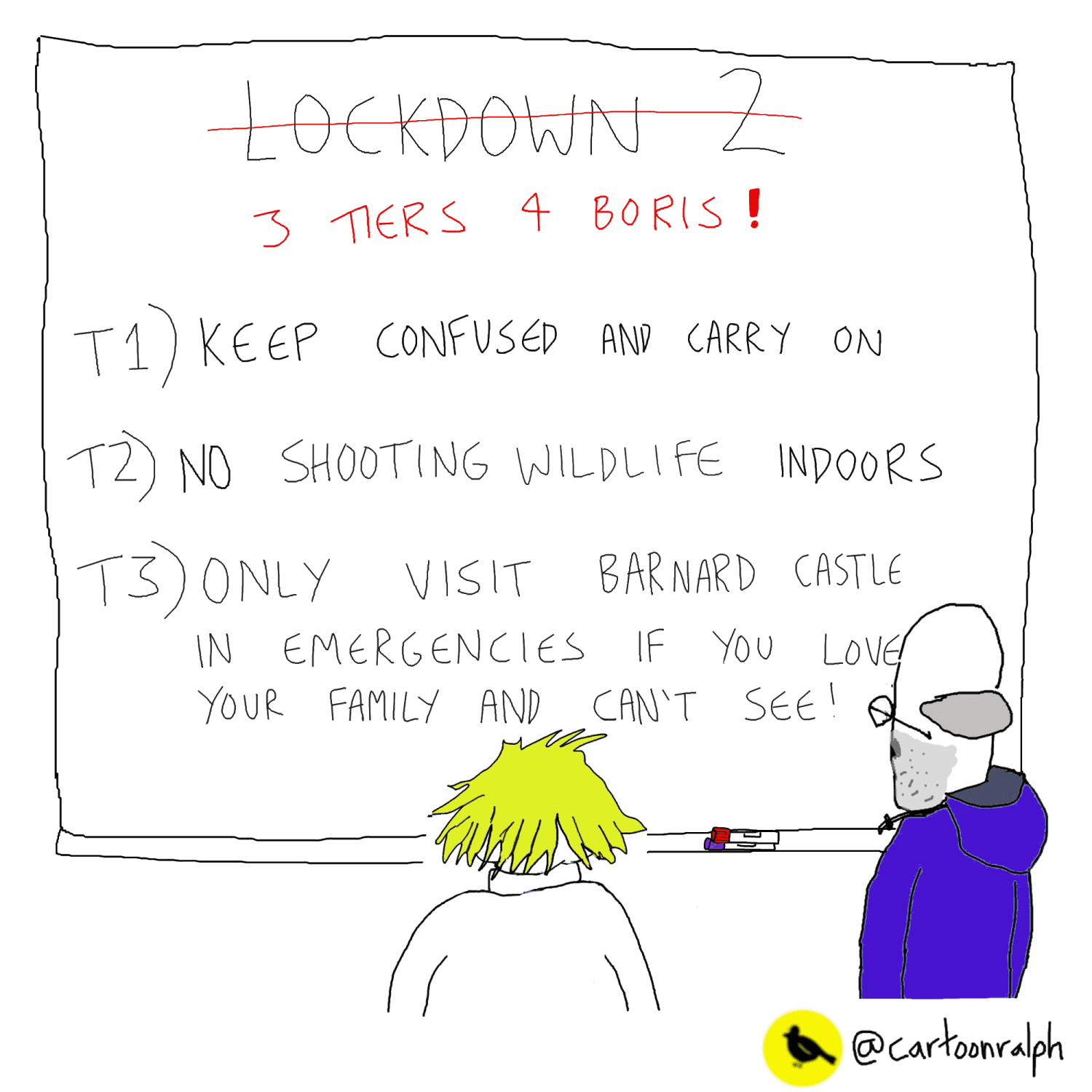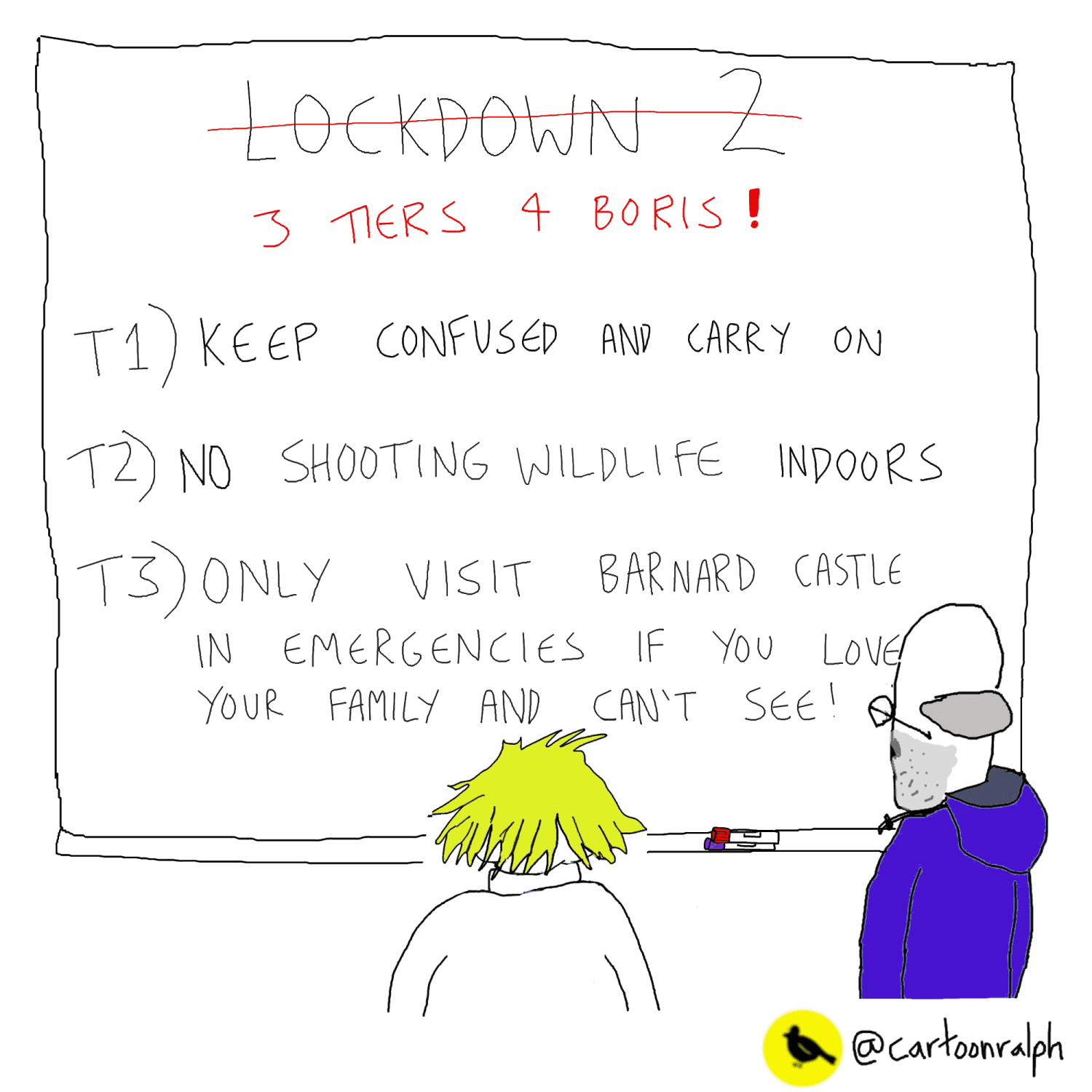 Find out more about the three-tier system here.
Image description
Two people are standing in front of a whiteboard; one looks like Boris Johnson, the other like Dominic Cummings. They are looking at the writing on the whiteboard which reads as follows:
LOCKDOWN 2 (crossed out)
3 tiers 4 Boris! (in red)
T1) Keep confused and carry on
T2) No shooting wildlife indoors
T3) Only visit Barnard Castle in emergencies if you love your family and can't see!
[ad_2]

Source link